It's mostly a knitting blog, so I'll introduce my current WIPs – at least the ones I'm actually working on.
I have a two on-the-go, in my purse projects. You have to have these when you are taking the kid to the playground or sports classes! Something that doesn't require a lot of attention, that is okay to maybe drop on the bark chips (it happens) or stop in the middle of a row.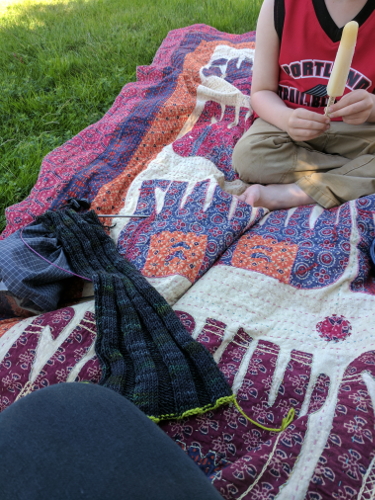 First is Looped Loop, a sportweight cowl by Kirsten Johnstone. It's very simple, just a 6×6 rib and then the ends are joined with a moebius twist for style. I'm making mine out of some Blue Moon Fiber Arts Socks that Rock Mediumweight in Ravenscroft. The yarn has been in my stash for a long time. It's one of those yarns that I don't remember my reason for buying it. At least know I finally am using it.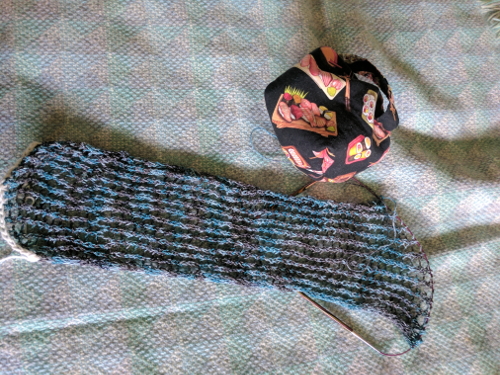 Second is Breve Cowl, a funky lace kind of cowl by Cirilia Rose. The pattern is designed for an eclectic blends of yarn, the designer used Noro Silk garden and Rowan Denim together. My yarn is Alchemy Yarns of Transformation Twig, colorway Agate, which I bought as a souvenir in Scottsdale, Arizona. Twig is a blend of silk and linen, so it is cool and drapes like crazy, which is great for this style of cowl. The pattern is a two-row repeat so it's easy to remember while you are riding in a car or watching a baseball game. We recently experienced a few very hot days and this was just about all I could bear to knit.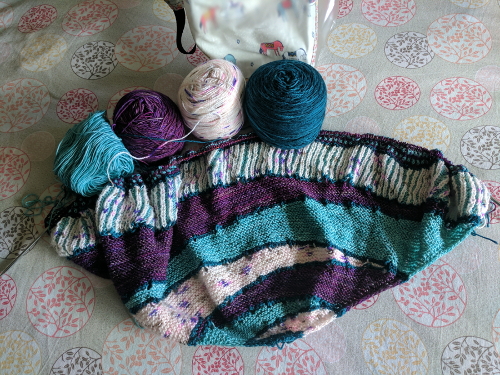 A bigger project to I'm very excited about is my Exploration Station by Stephen West. This is my second one, I LOVE my first one and I am just as thrilled for this one. This is a four color shawl. One color acts as a border between the sections of the other three colors. The top portion is wedges of the contrast colors, then a two-color brioche section, a slipped stitch section, and a garter stitch (with a twist) portion. Finally the border color is used for a big chevron edging. It's so gorgeous and easy to wear. I have a variety of fingering weight yarns in this project. Bumblebirch Heartwood in Agave, Delicious Yarns Sprinkles in Grape, and Malabrigo Sock in Subidaria are the body of the sections, while Dream in Color Smooshy in Bermuda Teal is the border color.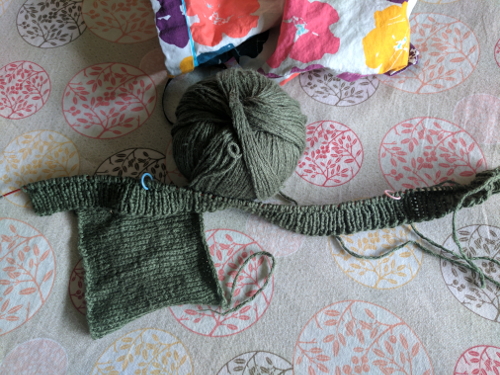 Finally, for now, is a little shell top I just started. It's a very simple and plain design, but it's a great addition to my wardrobe. The pattern is Windsor Tank by Maureen Clark. I'm using Berroco Summer Silk in Arbor. I'd love to be able to wear it sometime this summer. Ha, we'll see!
Looking ahead to a few new things I'm looking forward to starting, I have a few shawls and some simple hats in mind.
The first hat I plan on making, after I finish some other obligations, is Norie, by Gudrun Johnston. It's a very wearable slouchy hat. I have some very special yarn for this project, Toots Leblanc Merino/Angora 60/40 in charcoal. I love being able to use these unique yarns in something I'll get to enjoy through knitting and wearing.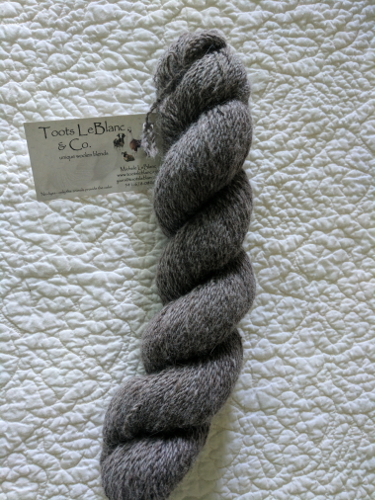 I always have a number of shawls I'm thinking about knitting. Currently I'm excited about Starburst by Stephen West (I'm a big fan of his work), Old Magic by Jennie Santopietro, and Fractal Danger by Martina Behm.
For Starburst, I have a skein of Madelinetosh Tosh Merino Light in Optic, Cherry Tree Supersock Solid in Black, and Walk Collection Linea in Lime Soda which I purchased as part of Stephen's stash sale last summer. It seems only fitting to use this pop of color in one of his designs.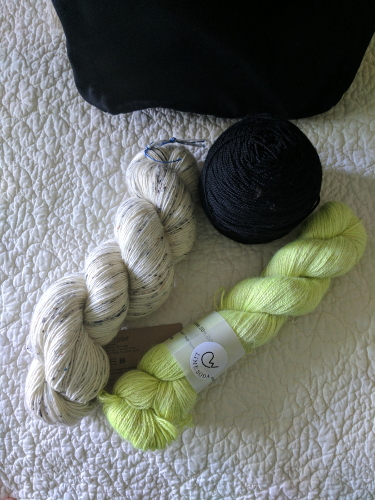 My in-laws gifted me a little money for some special yarn for my birthday. I treated myself to Black Trillium Lilt Sock, a lovely merino and silk blend in Zaffre (dark blue) and a greadient set in Sheaf (golds). I'm really into blue and gold, and this yarn is so dreamy.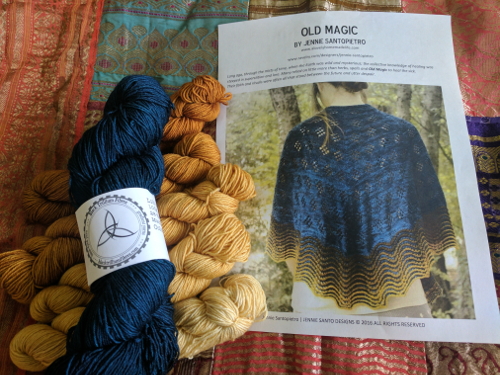 Finally, in the likely event that I just need a simpler, one skein project instead of another multi skein beast of a shawl, for Fractal Danger I have a funky & glitzy skein called Dirty Unicorn on 24 Karat from Fierce Fibers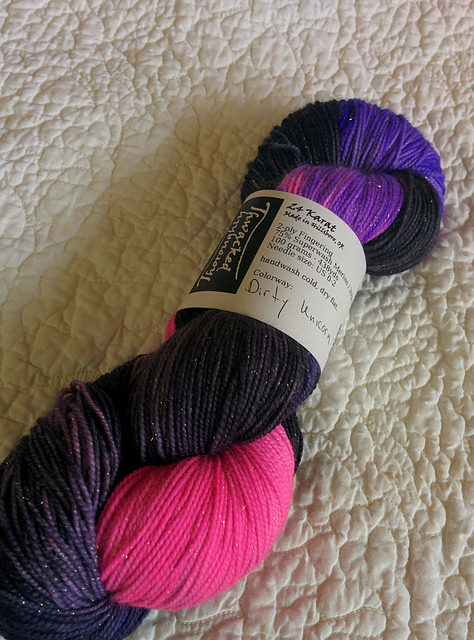 We'll see how many things I can finish/start anyway in the meantime.